Amsterdam, Netherlands – 9th February 2018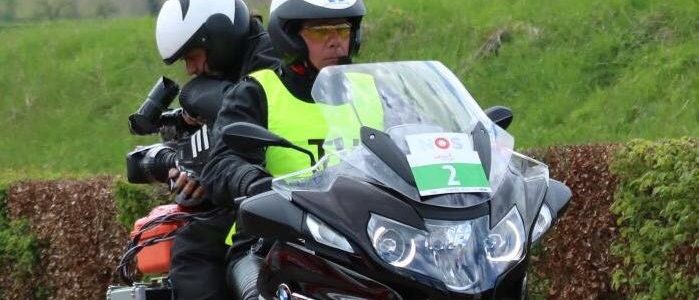 Published by Broadcast Film & Video News Magazine - Volume 22 Issue 02
NEP looks at H.265 adoption to improve 4G Live Streaming
NEP provides the technology, the people and the know-how that enables clients to produce the world's biggest live outside broadcast events around the globe. Major productions include Super Bowl, UEFA Champions League and Wimbledon – some of the crème de la crème of sports productions.
In recent years, NEP the Netherlands has invested heavily in new technology and infrastructure, including building a Live Centre for their clients that is a dynamic and professional central hub and functions as a technical linchpin in advanced workflows.
Looking beyond traditional systems
One of the major drives of innovation is the standard gambit of improving video quality for their customers while reducing costs in a heavily competitive market. One of the major areas of change is that of the mobile camera that needs to broadcast live pictures while on the move. This could be filming from a car, motorcycle or even a helicopter. Traditional wireless systems for covering cycling races and Marathons rely on an overhead helicopter or plane to basically take the feed from the camera below, and relay it to a nearby outside broadcast truck. The OB truck would then in turn forward the signal on, typically via satellite, back to a broadcast and playout centre. Though reliable, for many of the cycling and marathon events that NEP provides the technical facilities for, it is expensive, especially compared to the solutions that are now emerging as alternatives.
To stay competitive, rather than using RF and satellite links, NEP The Netherlands started to look at 3G and 4G (LTE) networks as a mechanism for live streaming from mobile cameras.Armed only with a SIM card, many "live-stream" units can now connect to the internet via 4G, and live stream back via the internet, to the NEP Live Centre in Hilversum. However, given you cannot get quality of service from a mobile phone operator, how do you ensure good mobile coverage for live events such as cycle races that are typically away from built up areas?
Operate where signal strengths are low
One way to mitigate the risk is to use a "bonding" unit – this is a unit that can support at least three (typically six) SIM cards where each SIM card can be from a different mobile operator and the unit is able to bond all the SIM cards as a single connection. To mitigate the risk further, NEP wanted a solution that could also operate where signal strengths were low and for the unit to carry on working. This is where encoding comes into the picture. Traditional solutions will use H.264 as a method to compress the video from it raw format. With good 4G signal, typically above 6 MB/sec, H264 will operate. But the issue comes with low signal strengths where even H264 cannot compress enough and the transmission will be subject to relatively long latency, low quality video, lost frames, or a complete streaming wipe-out.
Next generation High Efficiency Video Coding
The next generation after H.264 is H.265, also known as High Efficiency Video Coding (HEVC). This is more efficient only requiring 50% of the bandwidth of H.264 so meaning more reliability with low signal strength and reduced latency.
NEP The Netherlands trialled several H.264 and H.265 units and the Smart Telecaster Zao solution from Soliton Systems was the unit that came out clearly on top. The small and robust units are well proven having been the first adopter of H.265 for a mobile streaming product for video contribution back in 2015, needing only a relatively low bit rate to operate successfully. Coupled with the RASCOW protocol for bonding, the unit provided extreme reliability even in the most extreme of conditions. RASCOW is basically a protocol that adapts the video streaming based on the real-time signal strength on each SIM card. Bit rate can drop below 1Mb/sec over the total combination of SIM cards, and the Zao will still live stream, something unheard of with H.264 units.
The initial investment of Zao's was completed over twelve months and NEP have been acquiring more units ever since for outside productions that have included Tier 2 Dutch Football, Dutch Cycling Events and even the Stockholm marathon using 7 ZAO units.
Sharing the same innovative spirit
Looking to the future, NEP will continue to innovate and invest for their customers and be the number one global provider of outdoor broadcast productions. But they also expect their suppliers to share in the same innovative spirit. Soliton have since released a much smaller H.265 unit, known as the Zao-S, weighing only 350 grams. An H.265 HEVC unit that is so small that it can be placed in a drone or a bicycle. Soliton are also looking to release a cloud platform to complement their existing products that will enable decoding in the cloud to IP to allow multiple delivery locations, including social media platforms.
For both NEP and Soliton, their futures look bright with a partnership that is worth broadcasting.
About NEP
NEP provides the technology, the people and know-how to enable clients to produce the worlds' biggest live and broadcast events around the globe. The company is the leading worldwide provider of outsourced production solutions offering technical services for remote- and cloud production, studio production, video display, host broadcasting, post production, smart asset / media management, multi-screen delivery and end-to-end OTT solutions. For more information please visit https://www.nepworldwide.nl/en/
About Soliton Systems
Soliton Systems, headquartered in Japan with offices in Europe, USA and China, manufacture a range of mobile video streaming, video encoding and security products. Their flagship product, the Smart-telecaster ZAO, is in use by range of global broadcasters, news and sport production companies, and emergency service providers. For more information please visit www.solitonsystems.com
Soliton Systems Media Contact:
Anita Ghosh
Soliton Systems NV
Gustav Mahlerplein 2
1082MA Amsterdam
Netherlands.
Tel +31 (0) 20 301 21 66
mailto:Anita.Ghosh@solitonsystems.com