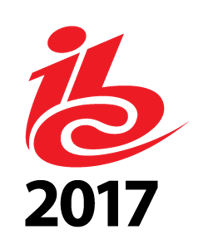 Amsterdam – 27 July 2017 – Soliton Systems, the lead manufacturer of H265 bonded solutions for outside broadcast to live stream video using the 3G or 4G mobile phone cellular network, announces new features to enhance their Smart telecaster range of products.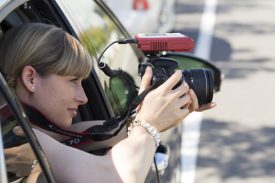 The IBC show in Amsterdam is well known for technology companies to show case their new innovative products in the broadcast field, and this year it will be no exception for Soliton Systems. With their recent announcement of the new tiny Zao-S H.265 HEVC encoder, they are following this up with new software features to improve further the reliability of using mobile phone networks for live transmission from the camera and to further improve picture quality.
At IBC, Soliton are announcing several new features, one being the new "BOOST" feature that allows the system to maintain extra bandwidth where the mobile phone signals are in high demand such as at a concert or football stadium. This maintains high connectivity and improved reliability.
"There is no guarantee of quality of service when using 4G" stated Shinya Hyakutake, Head of the Broadcast Division for Soliton in Japan. "With our RASCOW protocol for combining multiple 3G and 4G networks on one device, and now with our added boost functionality, we see the Zao being able to mitigate against the issues of signal degradation of cellular phone operators. It just makes the whole user experience so much more reliable for live streaming video for bonded systems."
In addition to the Boost function, Soliton have also further improved their H.265 codec which they believe to be already one of the most advanced for the mobile market. The codec seeks to improve small details in the picture, especially those which are moving, to provide an even higher video quality.
The Zao and Zao-S currently work with a range of broadcast and other mobile cameras, but a Soliton application known as ML-Cam can also be installed on the iPhone which when a camera is not available. This allows live streaming to a broadcast centre where the decoder can provide an HD-SDI signal out, taken from the camera phone, at the receiver end directly into the broadcast workflow.
Hyakutake, continues "At IBC we will be showing ML-Cam in action. Traditionally it has always been for the iPhone, but we are pleased to announce that we are now launching a video streaming app for Android."
For people wishing to see the Smart telecaster range of products, attendees of IBC should make their way to the Soliton stand at Stand 2.B11 for a live demo of the H.265 mobile products.
About Soliton Systems: Soliton Systems, headquartered in Japan with offices in Europe, USA and China, manufacture a range of mobile video streaming, video encoding and security products. Its flagship product, the Smart-telecaster ZAO, is in use by range of global broadcasters, news and sport production companies, and emergency service providers, for live video delivery. http://www.solitonsystems.com
About IBC: Since starting in 1969, IBC has become the premier annual event for professionals engaged in the creation, management and delivery of entertainment and news content worldwide. Six leading international bodies are the partners behind IBC, representing both exhibitors and visitors. In 2016 the event had a record attendance, attracting more than 55,000 attendees from 170 countries around the world, exhibiting more than 1,600 of the world's key technology suppliers and showcasing a debate-leading conference. https://show.ibc.org/
Soliton Systems Media Contact:
Anita Ghosh
Soliton Systems NV
Gustav Mahlerplein 2
1082MA
Amsterdam.
Netherlands.
Tel +31 (0) 20 301 21 66
###