Amsterdam, Netherlands – 31 January 2017 – Soliton Systems, the lead manufacturer of mobile video contribution using H.265 encoding over the 3G or 4G mobile phone network, announces the delivery of the new Zao-S to coincide with the start of BVE.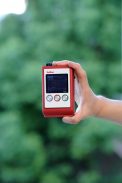 Soliton Systems specialise in mobile video contribution systems for live video streaming direct from the camera. Live video can be streamed to any global location on the internet. Ideal for news, sports and other live events in remote locations, it is much lower cost and less resource intensive than traditional RF or Satellite Systems.
The new Zao-S with its miniature size, begins a new innovative dimension to mobile encoders providing live streaming on-location. The fact it is the next generation after H.264, and given it is not much bigger than an iPhone, the new Zao-S breaks all the boundaries of traditional encoders that are normally carried in a separate backpack that are used for live events.
"The Zao-S has been in the design stage for some time – overcoming the technical challenges of fitting so much processing power into such a small unit has been monumental" stated Mark Andrews, Head of Broadcast at Soliton Europe. "This is a unit that can be carried on a person's belt - at 400 grammes, it is the lightest H.265 mobile encoder on the market."
The advantages of H.265 over H.264 are numerous. H.265 encoding, also known as HEVC, provides more efficient compression of over 50%. This efficiency means quality video can be delivered on half the traditional bit rate over the network, meaning much more reliability, especially on mobile phone networks. Latency is also typically much lower.
Andrews continues "At BVE in London we will be showing the Zao-S. And given the cost sensitive nature of the TV production industry, we believe the small price for the small model will be well received!"
For people wishing to see the Zao-S, attendees of BVE should make their way to the Soliton stand at E.29 for a live demo of the Zao systems.
About Soliton Systems: Soliton Systems, headquartered in Japan with offices in Europe, USA and China, manufacture a range of mobile video streaming, video encoding and security products. Its flagship product, the Smart-telecaster ZAO, is in use by range of global broadcasters, news and sport production companies, and emergency service providers, for live video delivery. http://www.solitonsystems.com
About BVE: BVE is the UK's leading Entertainment and Media Tech event, with a 20-year history dedicated to the broadcast, production and post-production sectors. In recent years, the show has evolved into an all-encompassing event that also covers the Connected Media, AV Systems Integration, Live Production, VR and creative sectors. It attracts more than 15,000 visitors who attend to discover and learn about the latest products, services and trends from more than 300 leading manufacturers and distributors. BVE 2017 28.02-02.03. Excel London, https://www.bvexpo.com
Soliton Systems Media Contact:
Anita Ghosh
Soliton Systems NV
Gustav Mahlerplein 2
1082MA Amsterdam.
Netherlands.
Tel +31 (0) 20 301 21 66
###