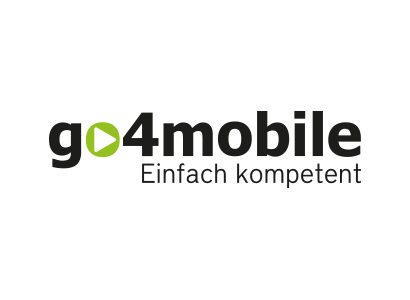 Amsterdam, Netherlands – 29 March 2018 – Soliton Systems, a leading manufacturer of IT Security solutions, have announced a partnership with go4mobile, the Swiss market leader in enterprise mobility.
Soliton Systems, a Japanese IT security company, develops access control solutions, for networks, mobile and cloud based platforms that allow employees to securely access business critical applications remotely and to have a secure exchange of data. Soliton's mobile access control solutions supports both Bring Your Own Device and Corporate Owned Private Enabled (BYOD/COPE) policies. Their solutions easily allow IT management to enforce separate policies for different mobile devices while providing total visibility and full control of who has access to the corporate data and applications.
go4mobile ag has a proven track record in supporting companies transforming to the mobile workspace hence greatly contributing to the digital transformation. go4mobile can provide full coverage in defining mobile strategies, consulting, planning, engineering, operation, fleet management and any other field of expertise required when utilising a mobile enterprise strategy. Their strategy is to adopt a best-of-breed portfolio which allows them to offer tailor-made solutions for their customers based on their individual needs.
Jens Jensen, Regional Director Central Europe at Soliton Systems Europe, comments "With go4mobile's consultative approach to providing secure solutions for their customers, we are pleased that they have chosen Soliton as a vendor of choice to secure their customers data and ensure secure communication on smart phones, tablets and laptops. Soliton has a strong focus on securing the access to business data and applications, go4mobile has a strong focus on supporting companies giving an extremely complementary partnership."
Reto Heutschi, CEO at go4mobile ag adds "We are pleased to be using Soliton as a trusted partner for our customers. We have been consultants for many years and have built a strong reputation on providing easy to use enterprise mobility solutions of which security is naturally a pivotal part. With Soliton products added to our portfolio we fulfil that requirement for smart devices as well as laptops. This guarantees a consistent user experience on all devices. Moreover, Soliton solutions focus on feature functionality that is easy to use. Bottom line is our customers increase productivity and get top notch security at the same time."
Jens Jensen continues "Soliton is the market leader in Japan, and in Europe we are now being recognized as an IT security vendor that can deliver highly innovative solutions that support companies in their mobile strategies, such as BYOD. Our solutions are different in that we make it possible for employees to use their own devices while providing IT management the tools to easily control access to their sensitive business data and applications. Having go4mobile as a partner, we can enter the Swiss market using go4mobile as a total solution provider from design, implementation and support of their mobile strategy".
About Soliton Systems
Soliton Systems, headquartered in Japan with offices in Europe, USA and China, supports companies with their security management challenges, including network security and mobile access to the internal and cloud applications. Soliton's solutions reduce the complexity of IT security management whilst protecting the company network and data from unauthorized access and data leakage. The easy deployment of Soliton's solutions immediately results in efficient management, overall cost reduction and increased security. www.solitonsystems.com
About go4mobile
go4mobile ag is the Swiss market leader in Enterprise Mobility supporting medium- to large-sized companies with designing and implementing their mobile strategy. Its best-of-breed product portfolio allows go4mobile to provide vendor-independent advice to companies transforming to the mobile work space. Following their vision that everyone should move easily and safely in digital worlds, go4mobile decided to move IT security into the center of its business activities as part of a strategic expansion. This change is supported by the new Inseya brand, launched in 2020. For more information, please visit the new website: https://www.inseya.ch

Soliton Systems Media Contact:
Tirtza Richartz
Soliton Systems NV
Gustav Mahlerplein 2
1082 MA Amsterdam
Netherlands
Tel +31 (0)20 301 21 66
mailto: tirtza.richartz@solitonsystems.com