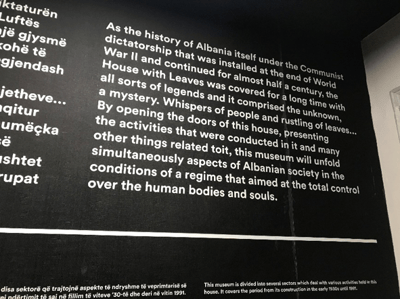 When you think of surveillance, many images come to mind. Spying, security, covert operations, traffic monitoring, safety, crime prevention: to name just a few. People marvel and worry in equal measure about spying capabilities. Being able to live stream from a device the size of a shirt button is not just for the realms of James Bond and are available today as a commodity item on Amazon, but it would need a bigger device attached to it for live streaming. But this "miniature button camera" can be defined as a mobile surveillance device. Unlike the bigger fixed surveillance devices which we see hanging off buildings and poles, mobile surveillance does give the benefit of accessing covert places and locations that are difficult to access in real time.
Putting the morals aside on the use of surveillance, it has been used for decades as a tool to capture evidence, but also has been used as a divisive weapon by closed states to spy on their own people. After a recent visit to Albania, I took the opportunity to visit the House of Leaves in Tirana, a museum dedicated to the history of the country while under Communist rule and some of the devices and techniques used to spy on its own people to seek out supposed "enemies of the state". It was heart breaking and mesmerizing in equal measure. Albania only became a totally free country after the fall in communism in 1992. In my lifetime, this does seem absurdly recent given their location in Europe.
The truth is that mobile surveillance plays a vital part in law enforcement and military engagements. Covert operations allows crime to be detected and evidence to be gathered. Military operations can utilize mobile surveillance to capture vital intelligence using long-range binoculars with an HDMI output, or drones that can live stream using long range RF or LTE encrypted communication links.
It is worth noting that for both mobile and fixed surveillance ONVIF is a well-established streaming protocol used by many of the major CCTV and camera surveillance manufactures. It allows bi -directional data movement between the camera and the receiver, but also allows control of the camera from the receiver. The ONVIF standard originated from a consortium that was originally set-up in 2008 by by Axis Communications, Bosch Security Systems and Sony and has since been universally adopted as the standard of choice for surveillance. Many Video Management Systems (VMS) such as those from Genetec and Milestone rely on ONVIF to view and record live stream from many of the different camera manufacturers that it needs to support in their global businesses.
Soliton Systems specializes in mobile surveillance solutions that can be used to send an encrypted live stream from a mobile camera. Their lightweight solutions are ONVIF compliant meaning they can be utilized with a range of VMS systems. They can be used to live stream from helmet cams or other body cams, drones, vehicles, boats and helicopters. Soliton are major pioneers of H.265 (HEVC) encoding and can live stream over multiple 4G connections simultaneously. Or they can be used with Wi-Fi, LAN or satellite systems to provide full HD reliably back to a command and control room, even in the most challenging of situations. And their final major achievement is that of their latest solution, the Zao-SH, which is capable of ultra-low latency. In this case using a LAN, the glass-to-glass (from camera lens to receiver screen) latency is 35ms, and with 4G below 70ms which to date has been unachievable by any other manufacturer. Critical operational decisions that could not be made by video alone due to latency now has changed – the rules of engagement for video streaming from a mobile external camera have evolved.
Image right side above : Museum of Leaves, Tirana, Albania