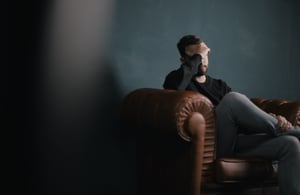 Imagine one of your colleagues wants to access Microsoft 365 when they're out and about, using their own mobile? It's not that hard to picture, right?
But as an IT manager, you know this seemingly simple task can actually open up a whole host of issues. Organizations using Microsoft 365 with Exchange Online have a challenge because they cannot securely and reliably control what apps are used to access corporate data. For example, employees using a free email app to access their company email, or storing sensitive company data in personal storage apps.
Let's explore five common scenarios that can cause security headaches for IT managers, and demonstrate how using MailZen with Microsoft 365 can help to manage these challenges.
Scenario 1: Colleagues access Microsoft 365 documents on the mobile device
Employees access Microsoft 365 documents on their mobile devices and store outside of the company network. This scenario means that the company loses control of the data.
How MailZen for Microsoft 365 helps: MailZen allows users to edit Office documents within the MailZen container. There's no need to open documents in external apps, so no need to store outside of the company network.
Scenario 2: Colleagues want to use their preferred device, not their work device
Having a second device is inconvenient and can be frustrating for people if it's different from their personal one. Many people also prefer to stick with what they know, whether it's Android or Apple.
How MailZen for Microsoft 365 helps: Whether you're using Android or Apple, MailZen allows users to access Microsoft 365, and the company network while keeping company data secure in the container. MailZen is based on a uniform interface. The interface looks exactly the same on both iOS and on Android, making it easy for users to adopt to the intuitive interface.
Scenario 3: Colleagues share their mobile device with a friend or partner
Accessing company data on personal devices can mean non-employees can access it. Without the right protection in place, someone else using the mobile or tablet could see files, contact information and other data that who they shouldn't see.
How MailZen for Microsoft 365 helps: If users share their devices, other people cannot access the MailZen container, without knowing the login credentials.
Scenario 4: Colleagues want to share images
Colleagues working on a new product or physical prototype may want to share images of their progress with other teams. But taking pictures on their phone means that work information they mix with personal photos - a risk when working on sensitive projects.
How MailZen for Microsoft 365 helps: By using the MailZen Secure Camera feature, instead of the default camera app, photos are only stored securely within the container and could be uploaded automatically to a company file share. This way, they won't accidentally mix with personal photos. Above all, the images will not be stored in any public cloud environment out of sight of company security policies.
Scenario 5: An employee leaves the company

An employee leaves the company and still has access to sensitive company data available in Microsoft 365.
How MailZen for Microsoft 365 helps: IT managers can deactivate the MailZen account with a click of a button or erase the data inside the container. No need to have any access to the device.
Want to know more about MailZen? Download the free flyer here.
Originally published 25th September 2021, updated on 3rd July 2023